Overview
Regina Road is an estate in South Norwood consisting of 3, 11-storey tower blocks, each with 44 flats. Parts of the wider estate, which is also part of this consultation, contains 4 medium-rise blocks close to the tower blocks and additional low two-storey housing. There are 191 homes in total.
The tower blocks were developed as social housing in the mid 1960s using the then-innovative large panel system. At the time, this building method was necessary across the UK to tackle the housing shortage. There are 100,000 residents estimated to be living in this type of accommodation across the UK.
Residents living on the estate have experienced unacceptable living conditions with many issues in their homes, including water penetration, condensation and mould. Despite repairs and improvement works, residents have told us at walkabouts and recent meetings that these problems are ongoing and living conditions are still poor.  
We promised to listen to you and made a commitment to act. 
This commitment was confirmed on 15 November 2022 when Croydon Council's Cabinet approved a proposal to formally consult with residents about the option to either refurbish or rebuild homes included in the consultation area. You can find more information on their decision.
Photographs of Regina Road showing the boundaries of the estate
Image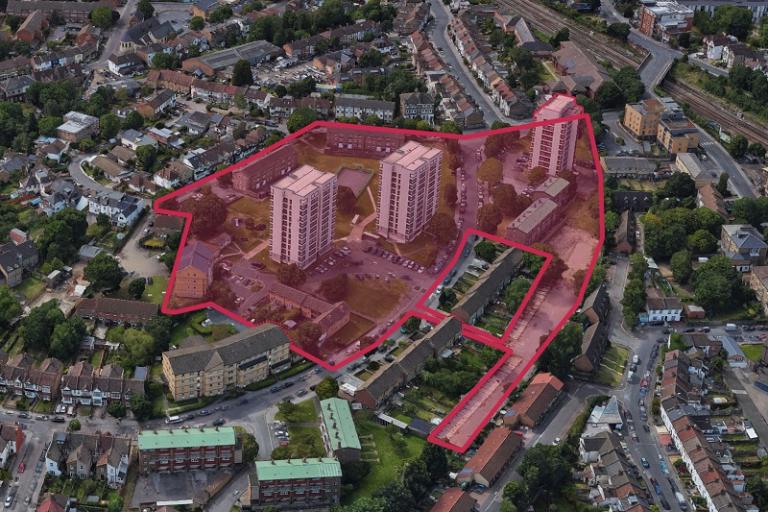 Image