Croydon Crematorium
Croydon Crematorium is in Mitcham Road Cemetery, with entrances on Mitcham Road and Thornton Road. It has 2 chapels, a garden of remembrance and a hall of remembrance.
Services
Services are at 45 minute intervals. Extra time can be booked for extended services or to accommodate large congregations. Both chapels can play recorded music and have organs, but we do not supply organists.
Find out more about our cremation services.
Cremation and memorial fees
Find out about our cremation and memorial fees.
East chapel
The east chapel has a modern design, with upholstered linked seating, allowing flexibility and seating for about 130 people. The catafalque has double curtains, net and velvet, that can be drawn to fully or partially obscure the coffin at committal.
West chapel
The west chapel has a traditional design, with a vaulted ceiling and wooden pews. The catafalque descends upon committal, unless you prefer the coffin to remain. There is seating for about 80 people.
Cremation services
Read our guide to cremation services.
After the service
After the service the remains can be scattered in our gardens of remembrance or buried in a cremation plot in one of our cemeteries. You can have a memorial in our hall or gardens of remembrance, even if you did not have your ceremony at the crematorium.
Memorial options
There is a wide variety of memorial options at Croydon Crematorium.
Opening times
April to September - 9am to 7pm
October to March - 9am to 5pm
Contact us
020 8684 3877
Location
Croydon Crematorium Mitcham Road Croydon CR9 3AT
Parking
There is a large car park, accessible from both entrances.
Thornton Road entrance
Mitcham Road entrance
Image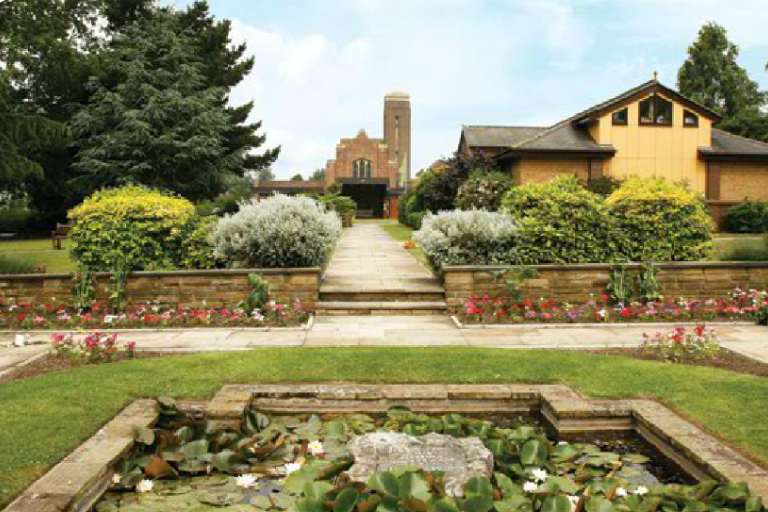 Image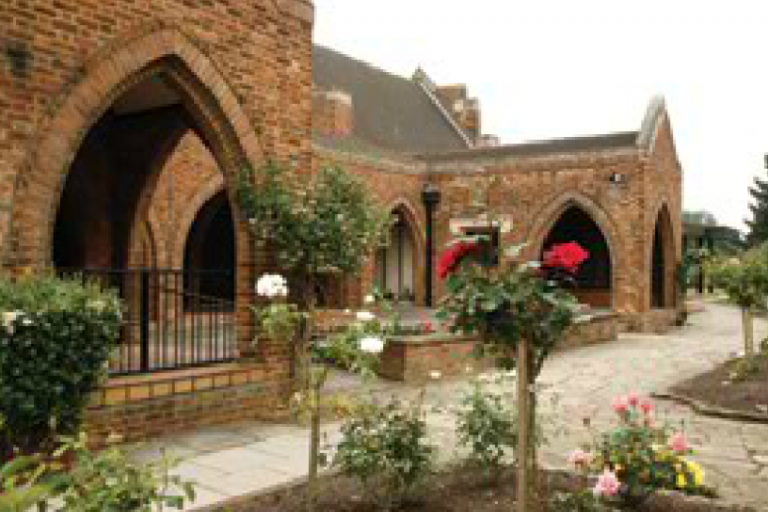 Image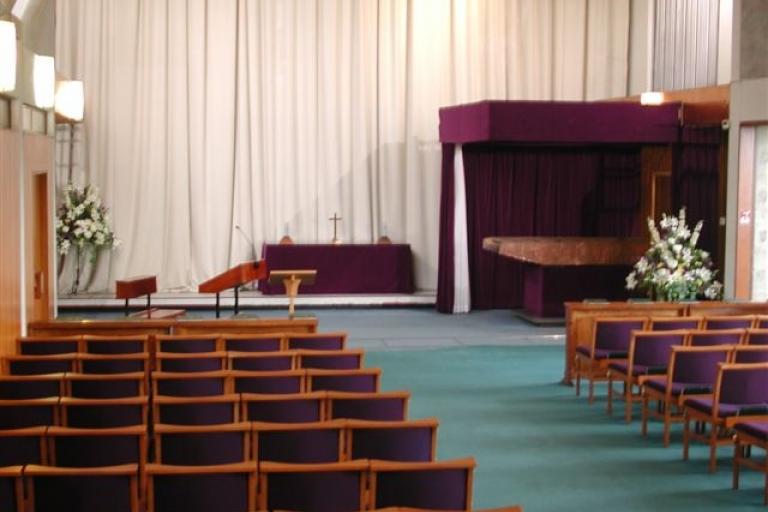 Image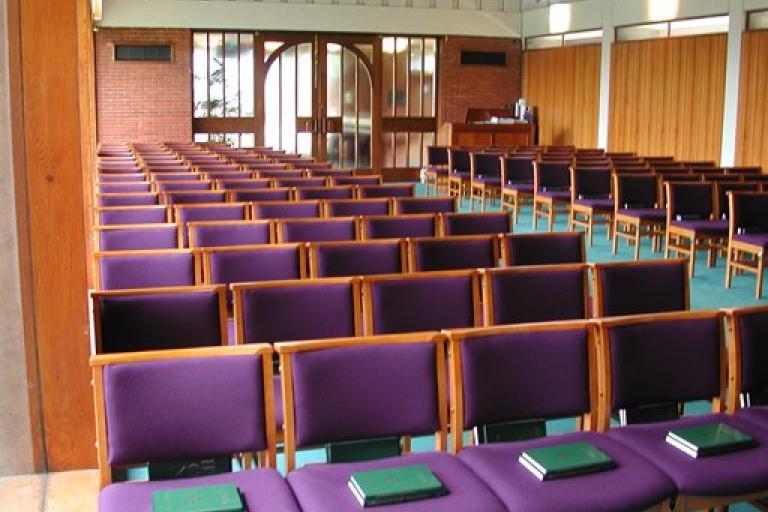 Image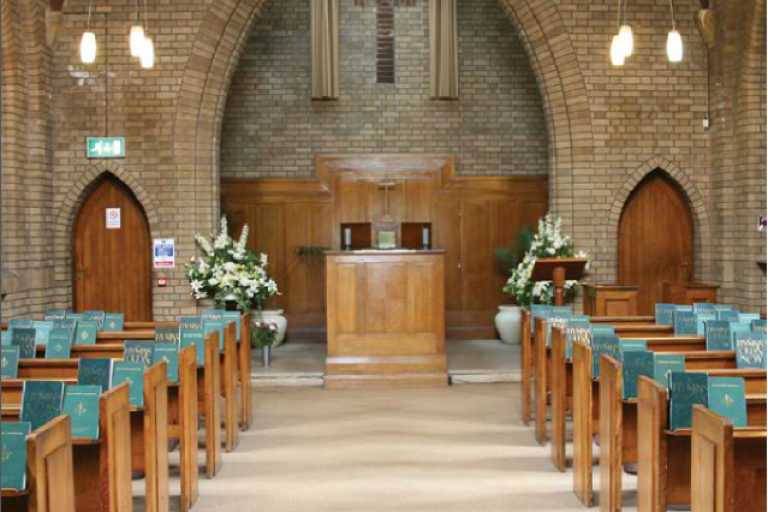 Image