Image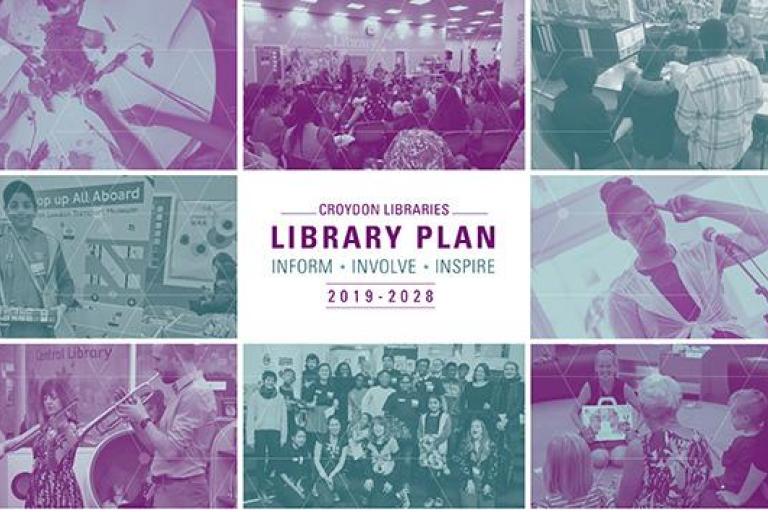 Our 10 year Croydon Library Plan (PDF, 3.15 MB) sets out the vision for a library service that will inform, involve and inspire. 
It outlines how our network of 13 libraries will adapt to meet the changing needs of all our residents and sets out what we will do to create a service that is:
designed around the needs of our residents and communities
a front door for council and partner services to be delivered locally
at the heart of Croydon's cultural offer, celebrating the written and spoken word
modern, welcoming, inclusive and accessible 
You said, we did
During public engagement activities in 2016 and 2018, library users
requested access to more books, so we have increased the book fund and are joining the London Libraries Consortium in Autumn 2019, giving residents access to over 6 million books
told us how important it was to have space to study and access to computers, so we are expanding our homework and jobs clubs, and digital zones will support people into work and improve digital skills
Investing in all our libraries
A programme of capital works is underway, that will make all our library buildings fit for the future.
All libraries will have improved IT – meaning better equipment and wifi connections. Technology and mobile apps will mean library buildings can be used outside of core hours – this will be tested in Norbury and Selsdon libraries.
Current library projects:
We want people of all ages to get involved and shape their local library service. 
visit the individual library pages above to find out more about what's happening and tell us what you think
Related docs for The library plan