The FJC can provide you and your family with support and a safety plan if you don't feel safe at home. Our aim is to listen and respond to your needs in a safe way.
For example, you can get help if:
you don't feel safe at home
are afraid of your partner or a family member
you are being criticised or insulted by your partner or a family member
you feel your every move is being monitored
How to access the service
To make an appointmentyou can call us or drop-in to our centre. We don't publicly show our address for your safety, please contact us by phone or email to get the address.
Drop-in and phone lines opening times 
Monday, Wednesday, Friday - 9am to 5pm
Tuesday and Thursday - 8am to 7pm
Telephone: 020 8688 0100
Email: fjc@croydon.gov.uk
Outside of these hours use the 24-hour National Domestic Violence Helpline - 0800 2000 247 or 999 in an emergency.
Make a referral
You can request support from the FJC for yourself, or if you're a professional acting on behalf of a client.
To help us learn more about your situation, please
download and fill out the referral form (

VND.OPENXMLFORMATS-OFFICEDOCUMENT.WORDPROCESSINGML.DOCUMENT

,

33.75KB

)
. Send completed forms to fjc@croydon.gov.uk.
Online abuse, threats and stalking
To help protect yourself from online and digital abuse, see Women's Aid.
Croydon MARAC (Multi Agency Risk Assessment Conference): information for practitioners
Croydon MARAC (Multi Agency Risk Assessment Conference) for the foreseeable future will be held weekly until further notice. This is a victim focused meeting where information on the highest risk cases is shared between statutory and voluntary agencies so a coordinated safety plan can be drawn up to support the victim.
MARAC referrals can be emailed to marac@croydon.gov.uk
Other useful information
24-hour National Domestic Violence free helpline: 0808 2000 247
Information for practitioners in Croydon can be found at Practitioner Space Croydon.
Croydon supports White Ribbon campaign
Image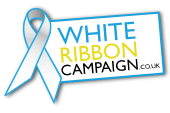 The council is a keen supporter of the White Ribbon Campaign, which is run by a group of men with a simple message: there is no excuse for violence against women.
The campaign works with men and boys to challenge male cultures that lead to harassment, abuse and violence. They pledge to call out such behaviour among their peers and promote a culture of equality and respect.