Croydon private rented property licence
LICENSING NEWS:  The council applied to government for a further full borough selective licensing scheme on 20 July 2020. On the 8 June 2021 the Council heard from the Government that the proposed scheme had been refused.  There is no current requirement for landlords to license private rented properties (other than mandatory houses in multiple occupation). The council is now considering the government's response before deciding on any next steps in the months ahead. These webpages will be updated shortly to reflect the council's decision.
Image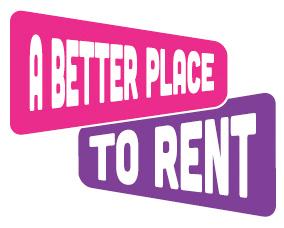 As part of its drive to make Croydon a 'Better Place to Rent', Croydon Council designated the borough a private rented property licence area. This meant that from 1 October 2015 it was a legal requirement for the owner or agents of every privately rented home in the borough to apply to the council for a Croydon private rented property licence. This scheme ended on 30 September 2020. There is no requirement to licence a private rented property in Croydon unless it falls under the mandatory houses in multiple occupation licensing scheme. Read more about the Houses in multiple occupation (HMO) licence.
Licensing helps the council with enforcing property standards and managing anti-social behaviour in the boroughs large private rented sector.  It also ensures that:
 
The proposed licence holder is fit and proper to manage their properties.
The licence holder comply with the conditions of the licence which ensure six monthly inspections, fire alarm checks, new tenants checks and problems are tackled immediately,
Property inspections can be targeted to help meet objectives
Unlicensed landlords can face an unlimited fines if prosecuted through the courts, or up to £30,000 if issued by the council.
Properties are managed locally and not by absent landlords
Whilst the scheme has now closed here are the main documents:
Key features of the scheme were:
The standard licence fee was £750 with the reduced fee in some circumstances £350. 
Landlord had to upload a copy of the current gas safety certificate and a safety declaration relating to the supplied furniture and electrical appliance.  
All licensing fees were paid by credit card.
The licensing fee was paid per unit regardless of whether the application was for a single property licence or multi-let property licence. If there were, for example, 5 individual flats in a house the application would need 5 fees and information relating to all flats.  
Landlords with multiple rented properties in the borough had to complete an application for each property.
All applications were completed online with a few exceptions.
The licensing fee was not changed on a pro-rata basis.
Part B payment
For a short time after the 1 October 2020 the council will ask for a Part B payment to processing the outstanding applications.  Non-payment of the Part B fee will result in the application being not duly made.  This may impact on your application for a future licensing scheme.
If you have a query relating to a licence application please email propertylicensing@croydon.gov.uk.
Outstanding applications
As landlords were able to apply for a licence up to the 30 September 2020, the property licensing team will process the late applications during the autumn of 2020. These application will be checked to verify the information provided. We will contact you if any information is missing.  You will not be able to access the application in myaccount. There is no need to take further action and you will be notified accordingly once a decision has been made.
What happens if your licence is approved
If your application is approved, you will be sent confirmation of your licence which will also include the terms and conditions. We will sign you up to the Croydon private rented property licence scheme e-newsletters and invite you to landlord forum events. There is also a landlord information pack online, useful links and previous newsletters and advice sheets all aimed at helping landlords. Licensing data will be retained for a 12 month period before review.
What happens if your licence is refused
If your licence is refused, we will let you know in writing the reasons for the refusal. If you do not agree with the decision you can apply to the First Tier Tribunal (Property Chamber - Residential Property). This must be within 28 days from when the decision was made.
Change of circumstances
Licence holders are responsible for informing the council of any changes in their circumstances.  Even though the scheme has closed the council will use the licence holder's email address to send newsletters to. Changes should be notified within 28 working days. Email propertylicensing@croydon.gov.uk.
Refunds policy
Refunds will be issued if:
you have made a duplicate application
you made an application for an exempted property by mistake
Refunds will not be issued if:
we refuse your application
you withdraw your application
we revoke (take away) your licence
you are refused planning permission for an non-mandatory licence
If you cancel your licence before it expires, a refund will not be issued for any remaining time.
Licences are non-transferrable. For change of licence holder or property address, a new registration at full fee is required.
Right of appeal
If landlords are dissatisfied with a decision the council has made about their licence, we would recommend they email us at propertylicensing@croydon.gov.uk.
If a landlord is still dissatisfied with the decision, they can appeal to the Residential Property Tribunal. This must be within 28 days of the decision being made.
First Tier Tribunal (Property Chamber - Residential Property)
1st Floor, 10 Alfred Place
London
WC1E 7LR
Tel: 020 7446 7700 
Fax: 020 7637 1250
Email: rplondon@hmcts.gsi.gov.uk
Complaining to the council
You can make a complaint about a council service via our online form.
See our making a complaint pages for further information.
Related documents
Health and safety checks (PDF, 197 KB)
Frequently asked questions July 2019 (PDF, 456 KB)
Selective licensing - designation order including exemptions (PDF, 30 KB)
Documentation information (PDF, 971 KB)
Revised guide for rented properties in Croydon - Dec 2019 (PDF, 383 KB)
Licence conditions in full - December 2019 (PDF, 363 KB)
Standard property licence conditions December 2019 (PDF, 237 KB)