#LoveCroydonShopLocal: Resources hub
Local shops were a lifeline for many during lockdown – from offering deliveries to people shielding at home, to finding new ways to serve their community in the most challenging of times.
Our #LoveCroydonShopLocal campaign celebrates Croydon's businesses and high streets. The resilience and creativity seen recently, as well as everything that's been done to keep staff, customers and the community safe has been inspirational. Read some examples in the Your Croydon summer edition.
Through this campaign, we are encouraging residents to support their local businesses and high streets by shopping local as much as they can. 
Image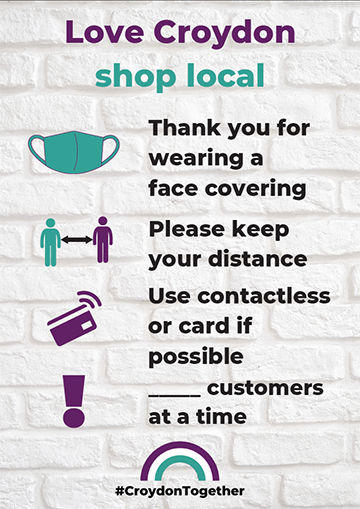 More information and support 
Visit our business support webpages for useful information, advice and support for businesses.
By clicking subscribe, you confirm that you have read and agree to our privacy statement