About Community Connect and Food Stops
Croydon is an ambitious council. Our Gateway Services division supports residents in times of difficulty and crisis. Our Gateway approach focuses on prevention and early intervention and provides a holistic response to whole family needs. We assist residents that are either at risk of homelessness or are homeless and those that are financially challenged to maximise their income to assist household independence.
Based at the Family Centre in Fieldway, Community Connect/Food Stop moves our innovative Gateway approach beyond the local authority and its public sector partners into the community to help prevent homelessness and build community resilience. Community Connect/Food Stop is a community-led, multi-agency model that ensures residents are financially stable, able to better manage their money and maximise their income through personal budgeting support, debt management, landlord liaison and by gaining employment.
Alongside the Community Connect services such as job club, health, well-being, benefits advice and personal budgeting support, the Food Stop shop offers local people the opportunity to reduce their food shopping bills by paying £3.50 a week for around £15-£20 worth of grocery shopping, helping residents save an average of £500-£700 per year.
Image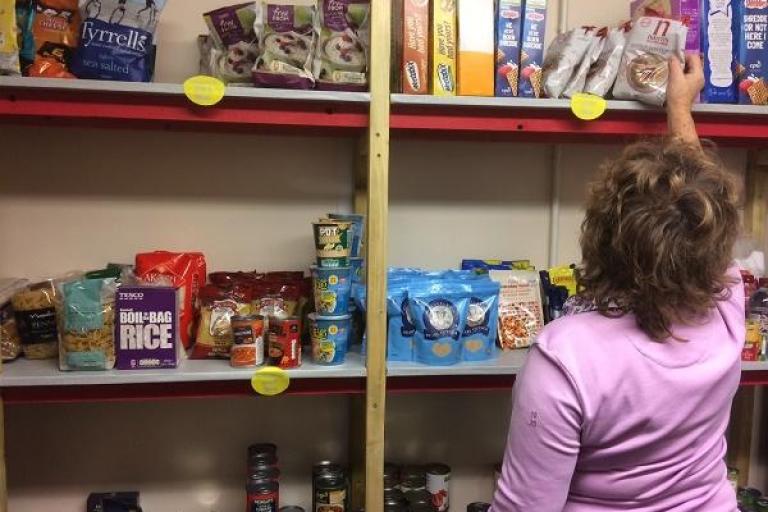 For just £3.50 a week members get:
Around 10 food items once a week, which can be selected from a wide range of products
Support, tips and advice on healthy eating on a budget
Opportunities to learn about healthy food
Health/wellbeing offers i.e. free exercise class referrals
If you would like to take advantage of this fantastic offering, please come along to the Family Centre bringing proof of address (membership currently only available to residents from New Addington and Fieldway) to sign up to become a member - The Family Centre, Fieldway, New Addington, Croydon, CR0 9DX or get in touch with them via email familycentre.fieldway@virgin.net  or phone 01689 844 277.
FareShare Local Collection Point (LCP)
Based at The Family Centre, the LCP is a central point for local organisations such as charities, community groups and schools to collect surplus food from. By becoming LCP members and collecting food weekly they can provide nutritious meals as part of their respective services, thus spreading the benefits of the surplus food to other local organisations and, in turn, to more residents.
It is a partnership between Croydon Council, the Family Centre and Fareshare (a charity which re-distributes surplus food).
For more information please contact:
Anita Konczak, Community Resources Delivery Manager, Croydon Council, Anita.Konczak@croydon.gov.uk.