Learn from the past to create an equal future
Image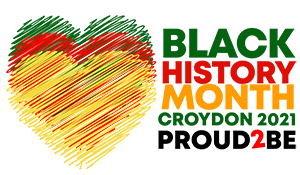 This year's Black History Month event is being led by Croydon BME Forum in collaboration with Croydon Council BAME staff network group. The theme for this year is Proud2Be.
Events will take place across the borough and include opportunities to discover historical events through performance, music, storytelling and song, as well as the opportunity to take part in thought-provoking discussions.
What's happening
Join us at the opening launch of Croydon's Black History Month 2021. The evening will include vibrant performances, visual presentations, and discussions.  All are welcome! Doors open at 6:30pm. Refreshments will be served.
This event will also be streamed live online.
More events
See the list of activities that will be taking place during the month of October.
If you would like your event(s) to be promoted by Croydon BME Forum, please email stella@bmeforum.org and request an event information form.