Croydon Equalities Pledges
The Croydon Equalities Pledge has been created so organisations can reinforce the borough's commitment to treat everyone equally and fairly and giving them the freedom to be who they are.
Croydon Equalities Pledge form
Make your public declaration against inequality and stand united with Croydon.
Image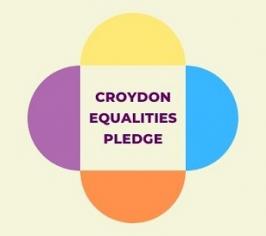 Feedback
Send feedback directly to the content team using our website feedback form
You can also join our user research group to receive invites to activities and surveys to help shape future improvements to the site.